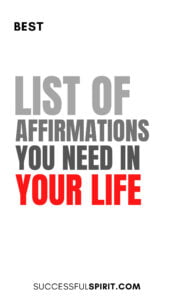 Empower Yourself Daily with this Handy List of Affirmations PDF
This list of affirmations pdf is designed to help readers improve their mental, emotional, and physical well-being, and to empower them to create the life they desire.
By subscribing, you agree to get emails from Successful Spirit. Il respect your privacy and you can unsubscribe at any time.