51 Quotes About Artificial Intelligence
Quotes about artificial intelligence (AI) have been prominent in recent years, as technology has become increasingly prevalent in our lives. From self-driving cars to automated customer service, AI is everywhere – and many people are still trying to come to terms with its implications.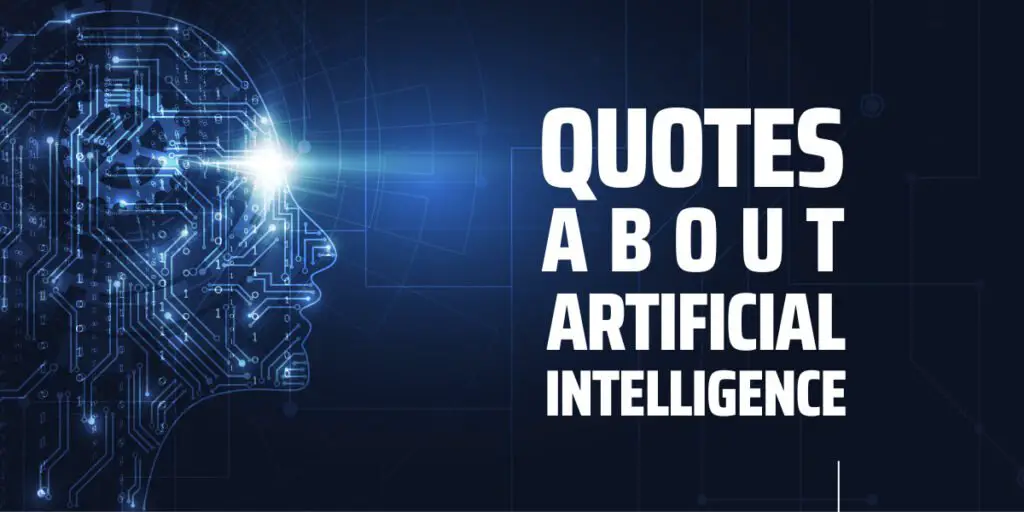 The following quotes provide insight into how some of the world's leading minds feel about this powerful technology. Whether they're inspiring words of caution or enthusiastic predictions of a technological utopia, these AI quotes will undoubtedly make you think twice about the potential consequences of AI. So let's look at what some experts say about artificial intelligence!
Best Quotes About Artificial Intelligence
Quotes about artificial intelligence speak to the power of technology and its potential for revolutionizing our lives. Here are some of the most illuminating quotes about AI that reveal what various luminaries have had to say on this topic:
Conclusion
Artificial intelligence is an ever-evolving field of technology that has great potential to shape the future. The 51 Quotes About Artificial Intelligence from experts in this article demonstrate a range of opinions on the opportunities and challenges associated with artificial intelligence.
From understanding the moral implications of AI to recognizing its potential for making life easier, these quotes offer insight into the complex relationship between humans and AI. Ultimately, it's essential for society to continue exploring how best to leverage AI for the benefit of all.