30 Day Challenges Podcast Episode 01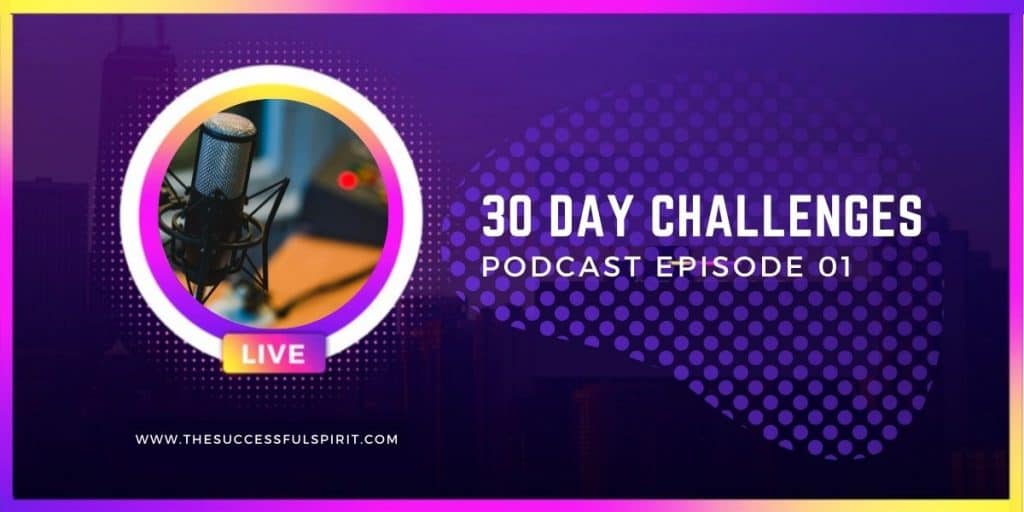 A 30 Day Challenge is a simple task, behavior, or mindset that you choose to complete/adopt for 30 days. It's often something that you normally don't already do in life.
Here are some examples from the nearly 60 different challenges:
Do a daily power-pose

Avoid mainstream news

Build a bucket list
30 Day Challenges Podcast Episode 01 –

IN THIS EPISODE, YOU'LL LEARN:
You form new habits

You form new perspectives

You learn discipline

You experience accomplishment
30-Day Challenges Podcast Episode 01- LINKS AND RESOURCES MENTIONED
Thanks for Listening!
Thanks so much for joining us this week. Have some feedback you'd like to share? Leave a note in the comment section below.
If you enjoyed this episode, please subscribe and leave an honest review for 30-Day challenges on iTunes! Ratings and reviews are super helpful and greatly appreciated as it helps us expose this show to a wider audience – plus, we read each and every one of them! Category podcast!