3 Simple Ways To Turn Your To-Do List Into a Done List
Do you struggle to complete tasks on your to-do list? You're not alone. Staying motivated and organized can be challenging, but it's possible. In this article, we discuss 3 simple ways to turn your to-do list into a done list.
From breaking down tasks into manageable chunks to using power alarms to practice success, these strategies will help you make the most of your time and energy. So grab a pen and paper, and let's dive in!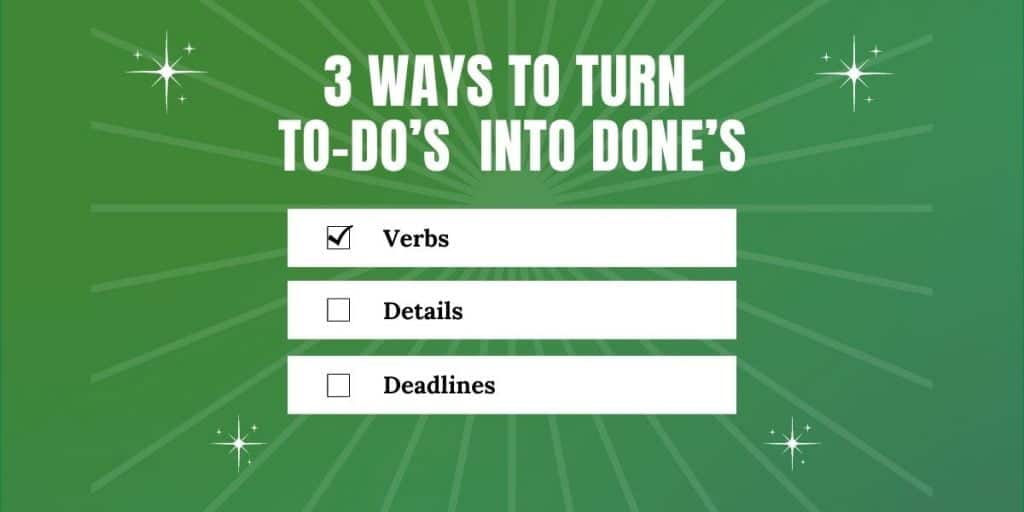 Capture Your Tasks Effectively
The juggling of tasks, obligations, and deadlines can be overwhelming. The ability to capture your tasks effectively is an essential skill for any successful professional. To ensure you are able to manage your workload efficiently, here are some tips on how to capture your tasks effectively.
TURN YOUR TO-DO LIST INTO A DONE
LIST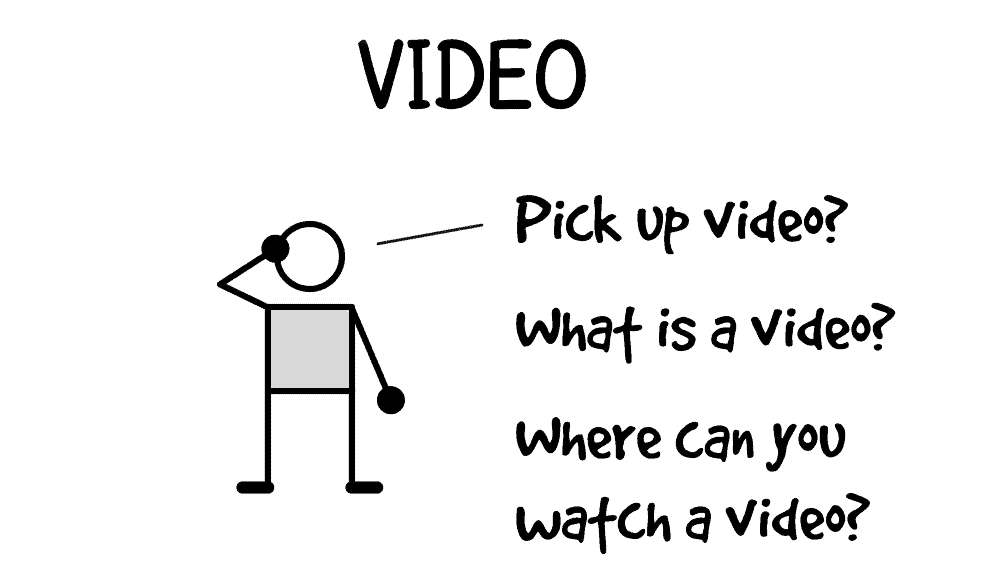 'Video' <— what does it mean?!?
Pick up a video?
What is a video?
Where can you watch a video?
Who knows!
Guess what – your brain doesn't know either
Your brain looks at this single word, wondering what to do with it
If this is how you capture tasks, stop it
The number of unanswered questions about a task placed on your to-do list like this will affect your ability and desire to complete it:

Presentation?!?

Trip?!?

Proposal?!?
Here are 3 ways to turn to-do's into done's
Verbs

– These signal to your mind and body that it's time to

get

into 'action mode'
Details

– These provide clarity and

remove resistance

to taking action

Deadlines

– These

increase your level of motivation

to take action
Capture tasks the right way
Example: 30 mins: Write a blog post about how to turn a to-do list into a done list

:

Write

– Is a verb that describes

the action required

to complete the task

Write a blog post about…

– Provides details about the

goal of the task

30 mins

– Gives the task

a mini-deadline to fuel taking action

on it

CHALLENGE/NEXT ACTIONS
Update your to-do list,
or begin a new list following these guidelines for each action item on the list:
Begin it with an action word (Words)

–

Create, make, review, write, record, organize, etc.
Be specific about what needs to be done (Words)

– So specific and detailed that you could hand the task off to someone else and they would know exactly what to do

Include an estimated amount of time it will take to complete

– A

close

estimation is good enough
In conclusion, implementing a few simple strategies can help turn your to-do list into a done list. Prioritizing tasks, setting realistic goals, and breaking down large projects into smaller steps will create an atmosphere of productivity that will allow you to tackle anything on your list.
Putting these tips into practice will help you experience the satisfaction of crossing off items and making progress toward achieving your goals.